Testimonials

Royal Life Saving is the peak water safety organisation in Australia and is a leading educator and community service organisation who seeks to establish broad community resilience and aquatic prosperity.
Royal Life Saving employs hundreds of staff across 10 offices in NSW, ACT and Tasmania. Our ability to communicate and service broad community needs can only be undertaken via a comprehensive and reliable IT system. For more than a decade, O-Tech have been instrumental in designing, implementing and servicing our IT capabilities and ensuring we remain at the forefront of modern and innovative IT solutions. Their service commitments and support are outstanding, and their intellectual understanding of our business needs ensures we remain a leading provider of education, training and advocacy solutions. As our business grows, we are extremely confident that O-Tech will ensure our IT networks and infrastructure are appropriate to meet future challenges.
Royal Life Saving – NSW
Michael Ilinsky – Chief Executing Officer

Do yourself a favor and get O-Tech to back-up and protect your computer systems!!! We got O-Tech in a few months ago to install backups, virus software and system monitoring to safeguard our systems and data. Gee we're glad we did! Because when recently got attacked by the latest Crypto virus, Richard and his team got us restored from backup and running as normal in next to no time. We lost 2 small files and were only down for 2 hours. Compare that with losing all your data forever. It's a no brainer!!!
Pack n Send Castle Hill
Dimitri Taifalos

Over the last 16 years the publishing industry has been revolutionised by technology. We have remained in business, in part through the effective implementation of technology driving our costs down and productivity up, O-Tech has been instrumental and essential to that process.
O-Tech were able to advise, supply and, implement the IT solution for our business goals whilst understanding the commercial constraints of the business environment. Their ongoing service and support has been excellent — they have very much been an integral part of our business and would not hesitate in any way recommending them as an essential outsource IT partner.
Woodslane Pty Ltd
David Scott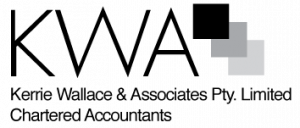 We have been using O-Tech for several years for our business. Richard and his team are readily available and always prompt to action our IT needs. Their forward thinking approach ensures that we stay up to date with the ever changing technology solutions that are currently available.
KW Associates Pty Ltd
Kerrie Wallace

Richard and his team at O-Tech have provided IT Consultancy, supply and servicing to our Company, a retirement village and residential aged care facility for over 10 years. We are a 24/7 operation and we can rely always on O-Tech to keep our IT functioning. When we have a problem, they are only a phone call away and this provides the best reassurance and peace of mind that anyone could need. We have a great working relationship with the team at O-Tech and in business, that's everything!
Alambie Heights Village Ltd
Ciarán Foley
I've worked with Otech for over two and half years. The technicians are knowledgeable, courteous, friendly and also very patient with me. I will contact them at least once a week. They have assisted us through some major changes within the business and only recently with our telecommunications, Otech ensured the right hardware was installed and checks were in place before the move. They have a vast range of experience and whenever we have an issue we will have it resolved within a short amount of time. Since our move to Otech our computers are running efficiently with minimal downtime.
Alteris Financial Group
Kate Golder

Streetbuild have partnered with O-Tech for the last 15 years and I am grateful for the hard work and exemplary service provided by Richard Hutt and his team. They not only have helped us organise and better manage our I.T systems but have provided us with tools to look at our business more strategically. We have a trusted partnership with O-Tech. They are able to tailor to our needs, and provide great insight and valuable experience and knowledge.
O-Tech have a very responsive team, excellent personal service and no request is out of the question. O-Tech have been a great help in setting up our I.T processes which has allowed Streetbuild to focus on growing our business.
Streetbuild
Graeme Street

I have been working with O-Tech now for many years and could not speak highly enough of the entire team. We have moved offices and opened new premises during this time and nothing has ever been too hard or too much trouble for Richard and the team. They are professional, reliable, hardworking and most of all trustworthy. Richard and his team always strive to get the best outcome for my business which is invaluable to any business owner.
McGrath Estate Agents
Grant Simpson